VOC-32 Inspirational Video/iPod Daily Devotions - KJV Bible - 86 hours (8) data DVD disks
<![if !vml]>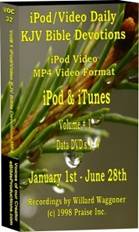 <![endif]> <![if !vml]>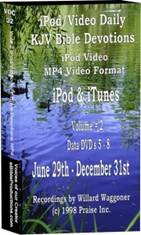 <![endif]>
<![if !vml]>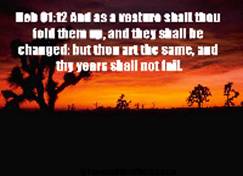 <![endif]>
<![if !vml]>
<![endif]>
<![if !vml]>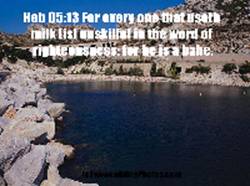 <![endif]>
Press to play a audio sample for John Chapter 03 the start of a new beginning for your life.
John Chapter 03
These audio recordings are copyrighted and eBibleProductions has a signed license from the copyright owner to sell these recordings of the KJV Bible which are recordings by Willard Waggoner (former missionary to India).
· 15 minutes (approx.) a day to listen to the whole Bible in one year
· 33000+ vibrant color Digital Nature Photos overlaid with the complete KJV Old & New Testament Text
· Enjoy while you are on the go anywhere & anytime with your IPod
· User friendly navigation with individual Month folder and Day file structure for easy selection capability
· Will you let the words of Jesus speak to you every day with new daily devotions that cover the Old Testament, New Testament, Psalms, Proverbs, and the Words of Jesus?
•86.00 hours of full color video Let this Daily Devotions Bible speak to your heart as you listen to God and His word speaks to you every day. Wonderful gift for any one who has a iPod to view God's creation and hear His Word read while you are on the go anywhere & anytime with your iPod
•Media: 8 DVD data disks for you to use the latest technology on your iPod
•Technology: 366 Daily Audio Devotions mastered for your iPod player
·

Item Name: Inspirational Video/iPod Daily Devotions - KJV Bible - 86 hours (8) data DVD disks
Item Number: VOC-32
Price: $29.95